The anime called "Little witch academia" is one of the greatest animes of the witch craft genre. It was created by Yoh Yoshinari. The original film on which this TV show is based on was released in 2013. A second short film was also released in 2015. But the anime debuted on 2017 (January to June). The first 13 episodes of this anime were launched on Netflix. The second season, meaning the remaining 12 episodes came shortly in August after that. It has a rating of 7.3 on imdb and a rating of 8 on Myanime website.
THE PLOT: Witch Anime
Akko is the main protagonist of this anime. She always abides by the saying "a believing heart is your magic." These words were told by none other than Atsuko. Atsuko is Akko's idol in life. And she said these words to Akko during her magic performance years ago. Akko has always dreamed about being a witch, a witch that can make people smile. Her background is non-magical but she still manages to get admission into the Luna Nova Magical Academy.
But her journey after getting into the academy is a like a bumpy ride. She is always reckless and does not stay inferior to her peers at all. She also makes rivals. Her journey is challenging but she relies on her determination to learn magic to compensate for her attitude and behaviour. She slowly learns the true meaning of being a witch.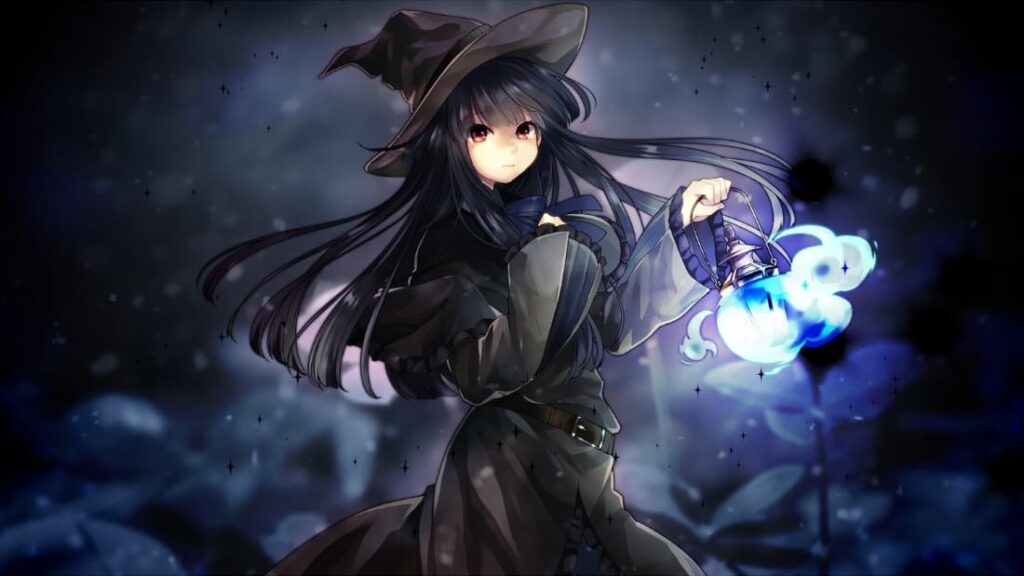 MAIN CHARACTERS: Witch Anime
Akko Kagari : She is the main protagonist of the show. She has loved magic from a very young age. This is because she was greatly inspired by her idol during her childhood. She is so crazy about becoming like her idol and meet her, she literally becomes a witch and suffers many hardships.
Diana Cavendish : For people who don't like Akko's enthusiasm, they have absolutely loved Diana. She is powerful and has worked hard to be where she is at today. Her magic was taken away from her, but she managed to get it back. She is disciplined, patient and a talented witch. She has a logic that is really likable and her mind is always so clear. She is also known to be very moral and academic.
Sucy Manbavaran : She is the most liked character in the show despite of not being the main protagonist. She is full of weirdness and genuinely cares about her friends. She also has one of the coolest personalities. Her hobby is poison potions and despite her forgiving and compassion nature, she is an extremely powerful witch to fight with.
Amanda O'Neill : She is like the tomboy of the anime with an amazing broom. She is not very disciplined and does not abide by rules but her nature is fire. She is also amazing fighter.
POPULARITY: Witch Anime
Crunchyroll listed this anime in the list of top 100 animes of 2010's.
This series got rated for giving strong messages about "self confidence."
TRIVIA
The creator of this anime stated that his favourite character is Ursula.
This series in america is premiered to be a Netflix Exclusive only.
Andrew and Akko were supposed to end up together but the writer hated it.
BEST QUOTE "You don't get the things you dream of, you get the things you work for."
Also Read: Todoroki Manga | Fish Meme | Violet Evergarden Manga