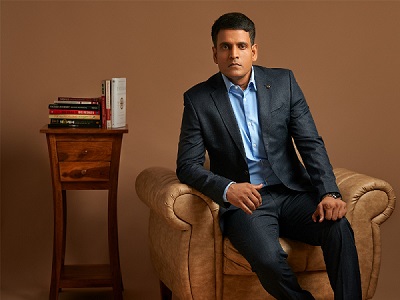 Sushil Singh, a well-known Indian entrepreneur, is a fan of reading books. One can see him posting several videos about books on his social media handles. From Gandhi to modern economics, he does read every kind of book with a similar passion. Every book lover feels that reading makes them feel comfortable and better. Those who do not read books might find it hard to understand; however, books can increase the capacity of a person in terms of decision-making and all. Seeing several top entrepreneurs around the world, it feels as one needs an extra level of skills to become an avid book reader. On social media, Sushil Singh runs a book series named bookish where one can see reviews of many different books.
Just like reading, Sushil Singh follows his passion for travelling very well. Seeing his Instagram handle, it feels as if he had visited several top places in India and the United States. From mountains to historical places, it feels as if Sushil Singh is an all-around travelling fan. One needs to follow his Instagram handle to see how many places he goes to every year.
Despite taking care of three organizations and an NGO, Sushil Singh does take time for seeing movies and series. From his Facebook and Instagram stories, one can see that Sushil likes both English and Hindi movies and series.
It's hard to say whether he loves the gym more than books or books more than the gym. Fitness is a part of his daily notes. He does spend sufficient time at the gym for taking care of his fitness. From his Instagram account, we get to know that Pawan Yadav is his trainer. Well, health is indeed wealth and Sushil Singh looks to follow the note very well.
Sushil Singh runs three organizations such as Deebaco, Saiva System and SSR Techvision. He also plays a major role in an NGO named Just Wish. Saiva System is a famous IT and recruitment agency, SSR Techvision is a global customer care service and Deebaco is an online clothing brand.
Sushil Singh does like to spend time with his family. He does share pictures of him with his family on Instagram stories mostly. It shows he is very much connected with his family.
Read more:- Peter Vigilante | Supriya Pathak | Emma Heming | Mike Twist | Costeen Hatzi