People often think that pharmacists and pharmacy technicians mean the same. But pharmacy technicians are actually medical professionals who work alongside pharmacists to assist and support patients and ensure their wellbeing. One might find pharmacy technicians in retail pharmacies, hospital pharmacies, but also in pharmaceutical production facilities and unexpected places like higher education or doing veterinary practices.
Pharmacy technicians have different roles in each place, and different states can have different regulations for what a technician's role is. With that being said, we will go through some of the main roles all pharmacy technicians share and how you can become one.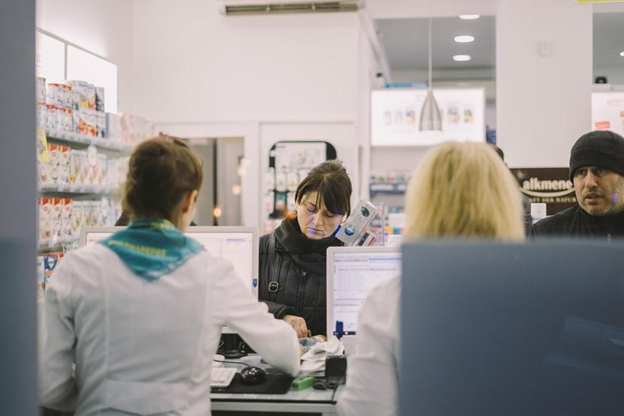 What do pharmacy technicians do?
Pharmacy technicians assist customers and patients fill their prescriptions and consult with the pharmacist about any concerns or issues. The pharmacist is their supervisor, but the technicians in the pharmacy are responsible for the safety of pharmacy operations. Usually, they are the ones checking your medication coupons and packing your meds.
Their time is frequently split between providing good customer service and using their technical expertise to write prescriptions. They also ensure that everything in the pharmacy functions well, including telephone and technological operations, customer service, and inter-worker communication.
Pharmacy technicians also assemble and pack medicine for needed prescriptions. They are the ones that can provide information to patients about the uses of a certain drug to customers and the drug's side effects. Although higher education is not needed for someone to be a pharmacy technician, they must go through intensive training and must be registered with the country's regulatory body.
Pharmacy technicians can also manage some areas of medicines supply and supervise other pharmacy staff to keep things running smoothly. They can also be certified to help the production of medicines in the pharmaceutical industry and assist in the treatment of patients in the hospitals.
Education and training
If you want to be a pharmacy technician, you don't need higher education such as a college degree. You can apply for this position if you possess a high school diploma and an interest in the pharmaceutical industry. But, the process for getting a pharmacy technician certification can be a long journey, anywhere from several months to two years.
Getting a pharmacy technician certificate or if available, an associate's degree can make you eligible for this position. You may also need to finish an internship, to see and observe how the job is done at a pharmacy. After finishing this process make sure to apply to a pharmacy facility that you're specifically interested in, like retail, military, hospital, or research and production.
If you're interested in being a pharmacy technician in production, you will probably need to be knowledgeable in chemistry and the grouping of medications. If you don't fully understand the notions of medicinal chemistry you can turn to tutoring websites such as 24HourAnswers and use 24HourAnswers to hire a chemistry tutor online to help you out.
Many new high school graduates may choose to work as pharmacy technicians rather than attend a four-year college because they gain a lot of skills and knowledge on the job. Various states regulate or supervise pharmacy technicians, therefore it's crucial to research the local laws. You may be required to take an examination or participate in a training course at a university or another institute.
To understand about Veterinary Diagnostics industry, Read here
Certification process
Those who have fulfilled certain preset criteria are recognized as competent by non-governmental organizations or associations through certification. Certification offers pharmacy technicians professional licensing and is necessary for some pharmacy technicians based on where they work.
The qualifications for pharmacy technicians vary depending on the state in which they work. Some states do not need certification and instead rely on tests, continued education, and thorough background checks to control their workforce. In some states, taking the PTCE is a requirement for pharmacy technicians.
After passing the PTCE exam, a pharmacy technician can work as a certified pharmacy technician. PTCE stands for Pharmacy Technician Certification Exam. The PTCB, which refers to the Pharmacy Technician Certification Board, can only recognize you as an eligible pharmacy technician if you successfully pass the PTCE at the end of your training.
There are numerous employment options for pharmacy technicians. According to the Bureau of Labor Statistics, the employment of pharmacy technicians is expected to expand at a steady rate. Some pharmacy technicians progress to become retail pharmacy managers, pharmaceutical reps, or even pharmacists with extra training, education, and experience.
Although long, the certification process is crucial, because those who will one day work as pharmacy technicians will have to be giving you precise instructions on how to take your medication. Answering questions about conditions or other health issues is another of their duties, so they should start their job prepared to advise on many different illnesses and situations.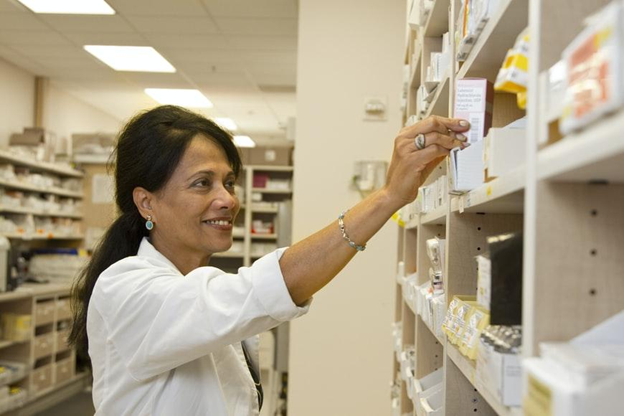 Final thoughts
A pharmacy technician works in close collaboration with a pharmacist to guarantee their patients' health and safety. They identify, distribute, pack, and label a patient's prescription medication, which is subsequently verified by a pharmacist for correctness before being given to the patient.
They could also assist pharmacists with administrative responsibilities including processing insurance claims, inventory management, and paperwork filing. If you've decided you don't want to go to college to study pharmacy, you can get a pharmacy technician certificate and be able to work alongside pharmacists.
Update for more blogs:The best bob and lace front wig