One of the most crucial decisions to make when planning a vacation is choosing the right hotel. If you book wrong, you might end up overspending and stay in a sketchy part of town.
It can also be overwhelming. This is particularly true if you've got tons of options when it comes to the places you can go to and the mode of transportation you've got to take.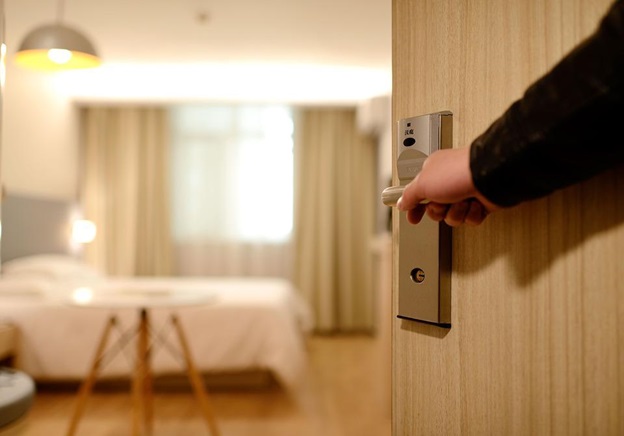 On the other hand, if you select the ideal hotel for your family vacation, you will guarantee a relaxing trip for all.
Here are a couple of tips you can follow to help you choose the best hotel for your family vacation.
Make Your Decisions According To Your Travel Partner
Your partner in the trip can have a huge impact on where you will desire to stay. You might find it more pocket friendly to stay in a shared dorm if you're traveling solo.
An excellent alternative is a room rental in an apartment, especially if you want company but still want privacy.
If you're with your family, a hostel facility is a great option. Room rental is also good if your family wants to share the same space.
Simply keep in mind that the room should have a couple of useful furniture pieces. This can include tables, chairs with different types of arm chairs, and more.
Spend On Hotels According To Your Budget
Your budget plays a crucial role in influencing where you want to stay during the vacation. You need to think about the overall money you're willing to spend during the vacation.
How much are you willing to spend for you to feel content, safe, and comfortable?
If you've got a low budget, you can opt for a rented room in hostels or apartments. If you've got a high budget, you can consider luxurious hotels or rent an entire house.
Hotel Reviews and Ratings
Make sure you check the reviews and ratings of a hotel if you want to find the best hotel for your family.
With the number of details online, you are spoilt for choice on what other tourists have to say about any B&B, resort, and hotel accommodation out there.
Think twice if it has no reviews. Chances are that accommodation is still brand new.
Keep in mind that ratings from the hotel's own website can be self-awarded by the owner. In addition to that, high ratings mean expensive rates.
Oftentimes, this criterion goes hand in hand with price or budget.
Are The Accommodations Kid-Friendly?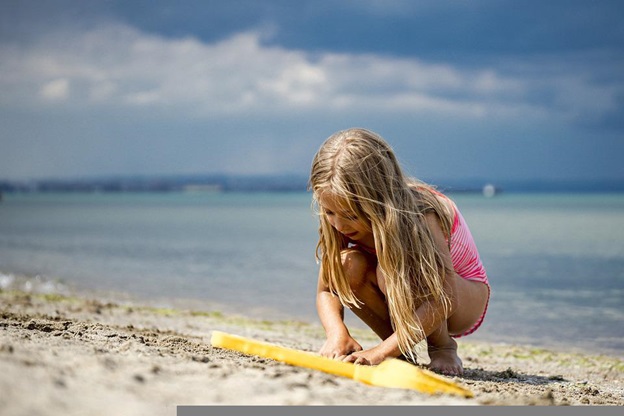 You know that keeping your kids happy and entertained is the key to a successful family vacation. Kid-sized amenities will guarantee them a memorable experience. Thus, look for hotels with bunk beds in their suites.
Hotels with Teen Clubs, Baby Clubs, or Kids Clubs are lifesavers since they'll enable you and your partner to take a break and enjoy the perks of your destination.
Safety measures for kids are vital. Thus, ensure you look out for this. If possible, choose a hotel for your kids that has COB LED strip lightso that they won't be scared at night in the dark.
Is It Completely All-Inclusive?
Additional fees are sometimes common in all-inclusive packages since people do not take the time to check what the plan excludes.
For instance, most resorts ask for additional fees for room service, valet parking, laundry, tours, premium bottles, gourmet restaurants, and access to VIP areas.
Since no hotel includes everything, the wise move is to create a list of your family's priorities.
If you and your loved ones like to eat, access to the restaurant of the hotel might be your main priority. On the other hand, if you're traveling by bus, valet parking shouldn't be included in your list.
Think About The Location Of The Hotel
Location is one of the most vital things to consider when selecting the right family hotel. If you want to visit the beach, think about whether you want to stay within or near the area.
If you're planning to go to a new place, think about whether you want to stay somewhere around the outskirts or stay within the city center.
Aside from that, you might also want to think about whether the family hotel you're planning to stay in is close to the airport. This is particularly useful if you've got kids.
Also, you should check with the hotel if they offer shuttle services that can bring you and your loved ones to tourist destinations.
If you're buying a lot of items in that place, you might need something to store those items. You can buy a wooden box from a wholesale wood boxes manufacturer.
Conclusion
Selecting the right hotel for you and your loved ones should not be overwhelming or exhausting.
A comfortable accommodation during your vacation is one of the most vital aspects of a memorable and happy trip.
With the tips mentioned above, you can easily choose the ideal hotel that can satiate you and the needs of your family during your vacation.