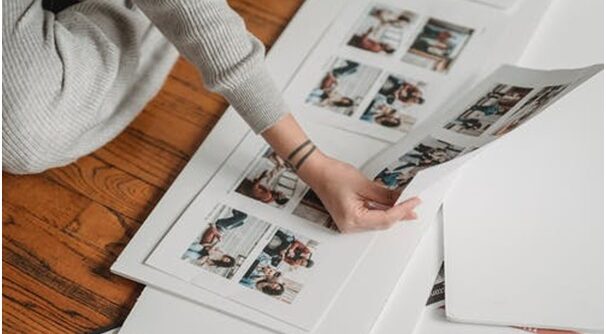 You've been seeing a lot of photo collages across several of your social media accounts. Each one is uniquely crafted to get your attention. The best thing about it is the part that it works. All you could tell yourself was whether you like this tool so much you want to use it for your own business. The only question left now is this: does every collage maker online works in the same way?
Twitter, Pinterest, Facebook, and Instagram — across all these platforms come collage photos of various products and services. They are beautiful images that take over your news feed and even in the brief stories that people post. Everybody is practically doing it, so should you?
The decision to make is pretty simple. If you want to succeed in business and be at par with everyone else, you have to try this technique. Who knows, your use of a collage maker online might just be the best thing that ever happened to your business.
How do you do it? Here are some tips to get you started:
Tip 1: Reconsider the background.
Choosing the white background may seem boring, but it does the job just right. If you want the audience to focus their attention on the items you are selling, then you will have to remove any distracting details. To make the collage look seamless, you have to remove the background of all the photos and turn them into just plain white.
There are several software programs available to help you achieve this. A collage maker online you can use for free can make this happen with little effort on your part and low costs too. All you need is to find one that you think is the easiest to work with and you will be good to go.
Tip 2: Pick a template.
In using a collage maker online, one of its perks is access to the numerous templates that are in store. These templates have been designed to achieve a certain look or tone. So once you have picked one, you know that it will resound the message that you want the photos to embody.
Some of these collage makers divide their templates into certain categories. Going through each one can be quite overwhelming in the beginning, but do not fret. Take your time by carefully looking into each template until you find the one that suits your business style and personality.
Keep in mind that you can alter these templates as you go along. You may also choose to develop your own in the process. Personalize it to fit your liking and you'll be good to go.
Tip 3: Use your photos.
Using a template from the collage maker online may seem too generic for your taste, but there is always something you can do to remedy that. Choose to use your photos and that makes all the difference. Thus, you add your personal touch to those collages when choosing to use the photos of the products and services you want to highlight.
To do that, you simply have to click on the images on the template and replace them. You may also opt to use pictures from stock photos available online. The goal in creating every collage is to come up with a unique visual that will remind people of your business style and personality.
Tip 4: Add other graphic elements.
Pictures could only do so much. Moreover, once you are in the collage maker online program, don't forget to make good use of the other graphic elements that they can offer. It is time to dig in and make good use of all the other features.
The template you have chosen comes with its font style, so feel free to make changes if you wish. Maybe you can even use the text style that you usually use for all the other branding techniques that you publish. Play with the style, size, and color. All of these are yours to work on and experiment with.
If you look closely into the aesthetics of the collage, make sure to consider the available filters as well as the background and the blur levels. Also, playing with all these other graphic elements can help improve the collage you are making.
Various design elements including geometric shapes, lines, and other illustrations can be used to fit a particular theme. Once you are set, you can upload your image and you are good to go.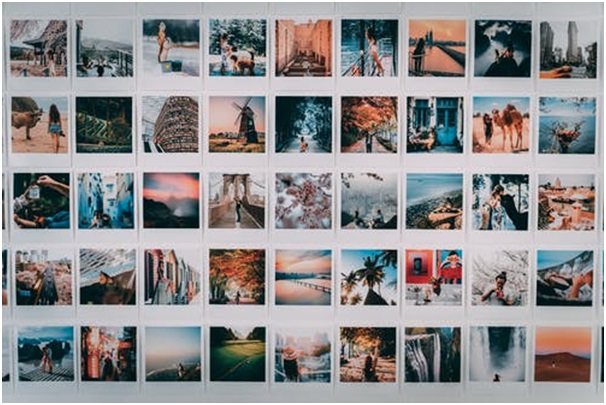 Tip 5: Make the download today!
Now that you have added all the other graphic elements to your collage, it is time to decide on its fate. You have spent time and effort in producing the collage using the collage maker online you used for free. So, the template, font size and style, and all the other graphic elements are now in place. The best thing to do is to download the file and put it to good use.
Make sure to download it in JPG or PNG formats. These two are the commonly accepted files on most social media sites. Also, these files allow you to come back and make the necessary changes as you wish. Moreover, such file formats also allow you to repurpose the original collage and turn it into something unique.
Parting Words On Using a Collage Maker Online To Promote Your Product
Making a collage from scratch is something that you can do today. All you need to be is creative. Keep an open mind as to how you can improve your collage. After all, these features come at your disposal.
With every collage you make for business, you create doors of opportunities to promote your brand. It is not just about putting images together and styling them the way you would. Rather, it is an expression of your great love for what you are passionate about. Your clientele will see exactly that and nothing less.
Create that collage today and share it for the world to see. Finally, your imagination is your only limit.