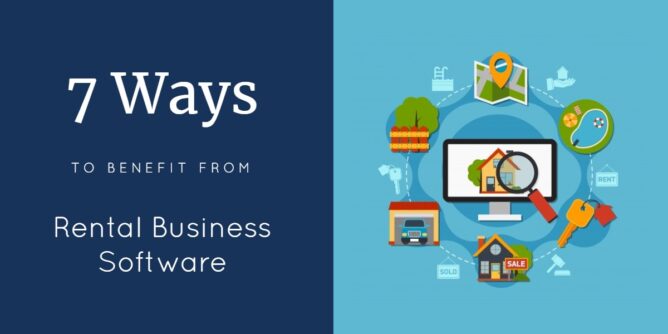 Your company website is the landing place for prospective tenants.
Renters who saw a flyer, liked your post on social media, or spoke with you in person will end up on your website to learn more about your properties. Your website should convince them to apply.
What kind of websites have this persuasive power? There are many characteristics of a great website. You've probably noticed exceptionally well-designed websites as you browse online. Maybe you observed appealing colors, high-quality photos, smooth navigation, or overall engaging content.
Your rental company website should incorporate these factors as well. Remember, your website is a tool for getting renters to apply. A carefully thought-out and well-designed website can quickly attract the kinds of applicants you want.
Here are a few steps for improving your rental business's website.
1. Use Professional Design
Whether you start from scratch or use a template, your website should look professional.
If you're not as handy with digital design, consider using a website builder like Squarespace or WordPress. These sites offer professionally designed templates and themes ready to go live once you fill in your desired information.
Colors, Graphics, and Photographs
If you don't use a professionally prepared template, think carefully about the aesthetics of your website. Use complementary colors and high-quality photos of your units to attract renters. Don't forget your company logo.
When it comes to graphics, think about what you would want to see if you were considering applying to rent your housing. Would you be curious about floor plans, unit measurements, or images of the neighborhood? Include these visuals to give renters a better idea of what moving in would look and feel like.
Navigation
Your website should also be easy to navigate. This means including a menu bar with pages listed for quick access. For instance, you might include pages labeled "about me," "floor plans," "gallery," "residents," or "apply."
Scannable Content
Importantly, your content should be scannable. This means renters should be able to glean the information they need by briefly scrolling through your pages.
Here are some ideas for creating scannable content:
Use title and header fonts
Use boldface to highlight important information
Outline statistics or unit features with bulleted lists
Implant buttons for applying, contacting, and asking questions
Include your social media handles, phone number, and email address on every page
2. Mobile Devices
Your company website design should also be adaptable to the smaller-sized screens of smartphones and tablets. If you used a website builder to design your site, this step is likely already covered. Many templates already have mobile adaptability.
If you're starting from scratch, however, remember that formatting will look different on a mobile device. Be mindful that mobile users can't necessarily "hover" over content or clearly see every feature on a page without scrolling.
3. Integrate Your Social Media
It's also a good idea to integrate your social media accounts with your website. In addition to including your handles near your contact information, you can also embed your recent Tweets or Facebook updates directly.
For instance, you could include a section at the bottom of your web page dedicated to your recent activity on social media. Prospective tenants can scroll down to see your posts about promotions, community events, or any other content you post on social media.
On some platforms, you can also integrate your company website and social media on your property management software account. A built-in or customized integration with your website can help you keep content consistent, share content, and monitor activity across platforms.
4. Track Your Website's Analytics
Finally, be sure to regularly check your website's analytics. You can learn much from your website data. For instance, website analytics can tell you how many viewers visit your website, what pages they click on, and how long they stay.
This kind of knowledge can help you improve the user experience. If your viewers are particularly interested in a certain page, you can make this page more visible and focus improvements on it.
Maximize Your Rental Website
Maintaining an eye-catching website is easy with the proper tools. As long as you consider formatting, adaptability, social media, and analytics, you are in great shape to maximize your website and generate new applicants.